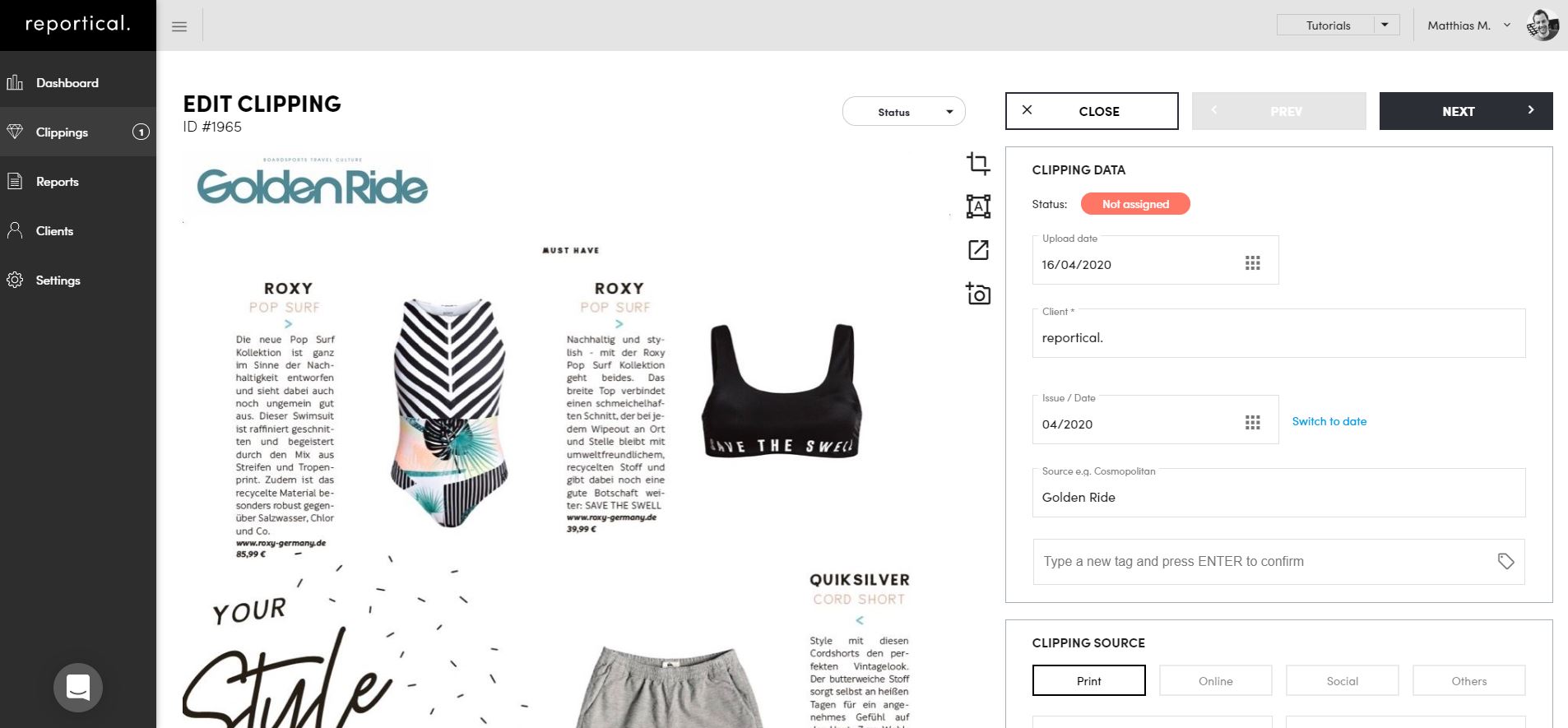 Pay per client
Every company has its own PR concept, which results in different reporting requirements. Our three price models can be booked separately for each brand and differ in scope and functionality. This way, you only pay for what your customer or company really needs.
Choose between Starter-, Essential- and Pro-Plan
Complete cost transparency
Can be cancelled at any time
How much time can I save with reportical?

Choose the layout for your reports from design templates that you and your customers will love. This way, you present your work professionally and with style.

Our web-based tool not only saves you a lot of time, but also qualified personnel resources. The intuitive user interface is simple to learn, easy to use and fun to work with.

All publications are located in a central location in the cloud. Available 24/7 and securely stored for you on German servers. Naturally DSGVO compliant.
Start today with reportical